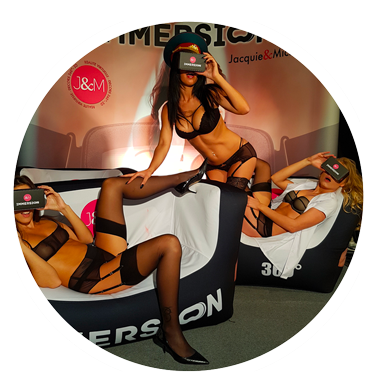 J&M Immersion, whats is it?
Quite simply, it is the ability to have the best of VR porn on an easy to use platform, where you will easily find the VR porn video to make you happy! With updates to make the technology used on the site as efficient as possible, and new content posted regularly, Jacquie and Michel Immersion will take you into the world of VR porn at high speed!

What is VR? VR, or Virtual Reality, is the technology of tomorrow that will change the relationship that we have to the web and its contents. Indeed, it is now possible to be able to immerse yourself in the heart of the action in a film or a video game, and to live the moment even more intensely than on your sofa or even at the cinema! Thanks to the different technologies used, you can for example, depending on the helmets you choose, have a panoramic vision of 180 °, which can even go up to 360 °.

And of course, the VR porn video is no exception to the rule: you just have to put on these little technological gems to see your favorite actresses in their performances with an obviously privileged position. Especially since thanks to multiple research and advances, we now have access to HD and VR porn!
French VR porn videos
On Jacquie et Michel Immersion, lots of categories are provided for you to find in these many videos that come out very regularly. However, unlike more "traditional" sites, VR porn has parts that are more specific, or at least more interesting because of the technology used. Also choose your favorite positions, those which excite you the most, to have access to the related content: Blowjob, Deepthroat, Doggystyle or even a Reverse cowgirl!

And then how not to resist a striptease of a beautiful MILF in lingerie In addition, you also have the opportunity to find your favorite actresses, who have all or almost embarked on the great adventure of VR porn video: Rose Valérie, feline and always very toned, who orgy with the curvy Marie Clarence, or even Candy Alexa and her breasts natural, which climbs on a very stiff member, before ending up on the back to get it off…

Finally, VR porn is not only for these gentlemen: many videos are carried out with the aim of pleasing these ladies , making them become masters of their pleasure. Reverse POV follows this logic: these ladies, and in particular Amirah Adara , are pampered by a pornstar, all with a very feminine point of view!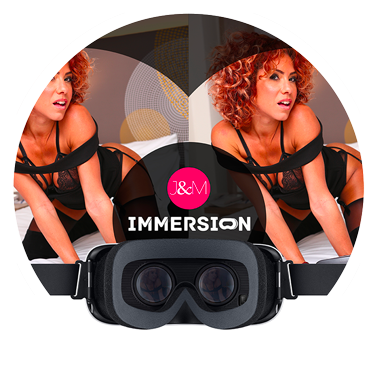 Get a headset and watch a streaming porn video
Turning now to the headphones specially designed for VR porn video: lots of possibilities are available to you, according to your desires, but especially your wallet!

The Cardboard J&M, small, lightweight and extremely easy to use, this tool will allow you to try porn VR in record time, and more cheap!

The Samsung Gear is also an interesting tool that can be used by all fans of porn video in VR. With its wide viewing angle, and the ability to use your phone to play VR porn videos directly.

With the Playstation VR, it is a new dimension that opens for lovers of this technology: now, it is the opportunity to be in the heart of the action with a quality for the moment unmatched, an intuitiveness of a new genre but especially an image that is above the rest, because of the use of OLED technology. With this headset, VR porn video takes on a whole new flavor!

Devices compatible with Jacquie and Michel Immersion:
J&M Cardboard
Playstation VR
Daydream
Samsung Gear
Oculus Rift
HTC Vive